Benefit from our expertise for your IT career
Whether you are a job seeker, an experienced IT professional looking for a new challenge, or an IT consultant looking for a temporary contract, we are committed to helping you achieve your personal career goals.
Are you a foreign IT professional looking to immigrate to Canada? Read the page Working in IT in Montreal.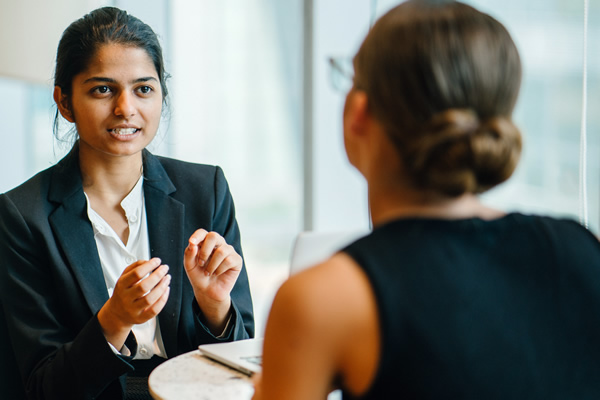 We make a difference for you
We have the technical expertise to understand what you do
We take the time to analyze your knowledge, skills and career goals
We take into account your expectations (salary, work-life balance, etc.)
We provide you with IT job offers that are often exclusive
We do proactive placement to find you the right opportunity
We advise you on your IT career
We help you improve your resume and interview performance
We act as a facilitator between you and our clients
Submit your resume
Ethical approach
Professional ethics are a priority for us. Values such as integrity, respect for individuals and building relationships based on trust guide our actions every day. Throughout the recruitment process, our IT recruiters demonstrate professionalism and discretion in their communications.
Transparent follow-up
When we communicate with our candidates, we make it a point of honour to do so with the utmost transparency. From the first phone call to the last step of the recruitment process, we are committed to giving you the right info. We follow up regularly and share the information we have.
Clear process
After an initial telephone contact with one of our IT recruiters, all selected candidates are interviewed by videoconference for approximately one hour. We then go over the different steps that follow, depending on each client's process (who you will be meeting, technical tests, offer, etc.).
With your consent
We never submit a resume without the candidate's prior consent! During the interview, we present the position and the employer in detail. If we consider that you are a good fit for the position and you give us your consent, only then and solely under these conditions will we submit your resume to our client.